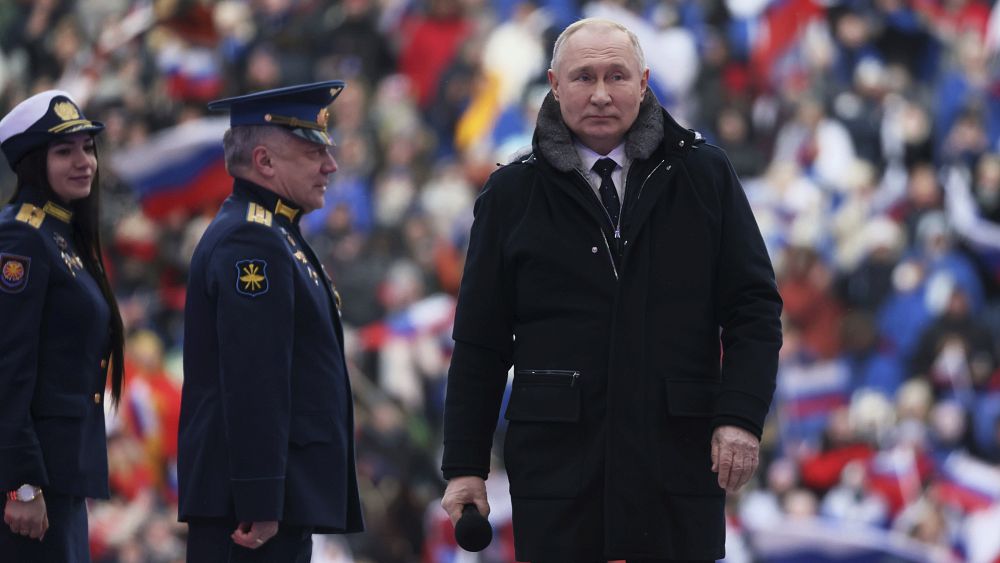 Speaking at a huge patriotic concert in Moscow, Russian President Vladimir Putin said the country is engaged in a battle for its historic borders.
"Right now, there is a battle going on at our historical lands, for our people. It is being led by the same courageous fighters who are standing here now, next to us. They fight heroically, courageously, bravely. We are proud of them and, in their honour, we should shout thrice 'hurray!'." Putin said.
He ended his speech by saying: "When we are together, we have no equal!"
Tens of thousands of people, including military personnel, attended the event at Luzhniki Stadium honouring "Defenders of the Fatherland". 
Footage from the concert published by Russian state-controlled broadcaster Channel One showed jubilant crowds waving Russian flags and chanting "Russia, Russia, Russia."
The concert came after Moscow suspended its participation in the last remaining nuclear arms control treaty with Washington this week.