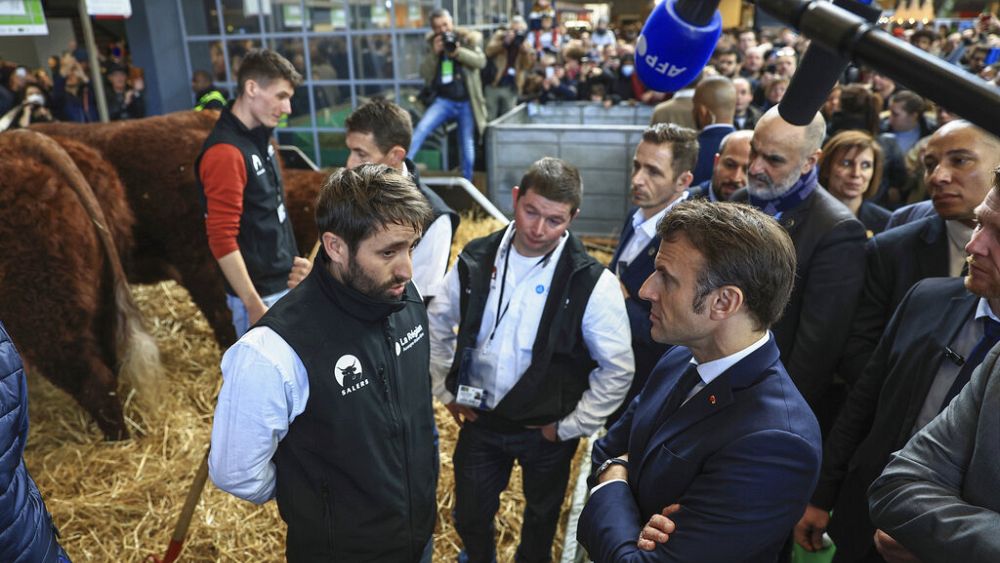 A plea to cut our consumption of water. Here, at the French Agricultural Show, President Macron urged consumers to be more careful about how they use the resource, declaring an "end to abundance". It comes as France, and many other European countries endure yet another drought.  
"The nation needs to do regarding water as has been done in the field of energy, a form of sobriety plan. That is to say that we must all — citizens, industrialists, services, local authorities, farmers — pay attention to this resource which is becoming rare. This is what I said at the end of the summer, it is the end of abundance," the French leader declared.
To balance international competition, the French president also sent a message to Latin American countries. Emmanuel Macron says that a trade agreement between the European Union and Mercosur countries "is not possible" if they don't respect the same environmental and sanitary rules as Europeans.
An agreement between the two blocs was reached in 2019, after more than 20 years of negotiations, but the document is yet to be ratified by member states.