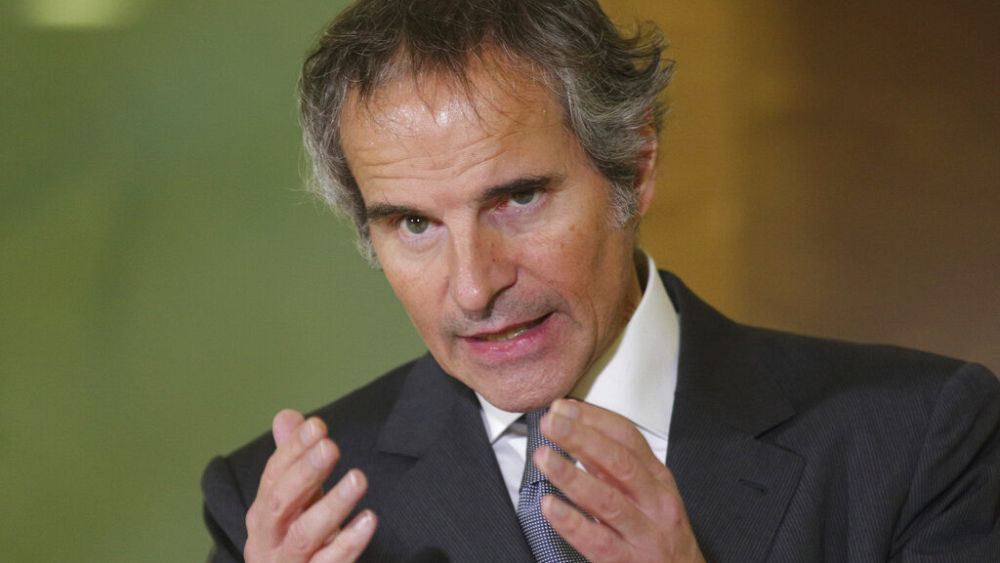 United Nations nuclear watchdog chief, Rafael Grossi, has said he has held "constructive" talks with Iranian officials in Tehran.
His two-day visit came as the Vienna-based organisation seeks greater cooperation with Iran over its nuclear activities amid the discovery of uranium particles enriched to near weapons-grade level.
Grossi's series of meetings included with Iran's top nuclear official, Mohammad Eslami, and President Ebrahim Raisi.
After returning to Vienna on Saturday, the director general of the International Atomic Energy Agency (IAEA) said Tehran had agreed to reconnect surveillance cameras at several nuclear sites and increase the pace of inspections.
"There was a reduction in some of the monitoring activities, related to cameras, related to online enrichment mechanisms, in terms of flow monitoring systems, which were not operating. So, we've agreed that those will be operating again," he said.
In addition, the number of visits to the underground plant of Fordo, where the enriched particles were detected will be increased by 50 per cent.
Paving the way for important agreements
Grossi added that the talks could pave the way for the revival of a landmark 2015 agreement with six world powers, under which Iran curbed its disputed uranium enrichment programme in return for relief from international sanctions.
That accord fell apart in 2018 when the United States unilaterally withdrew from the pact under the then president, Donald Trump, and reimposed sanctions. This prompted Tehran to start violating the deal's strict limits on enrichment.