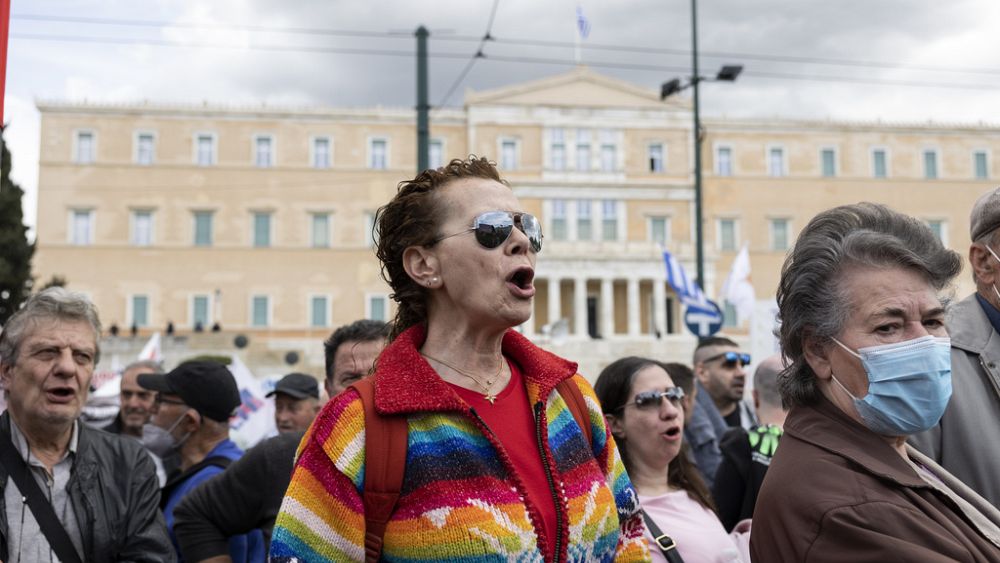 Thousands of demonstrators staged fresh protests in Greece on Sunday demanding justice for the victims of the country's deadliest train crash two weeks ago.
Police said that more than 8,000 people in Athens' Syntagma Square on Sunday amid growing anger over safety failures that lead to the head-on collision between a passenger train and a freight train that killed 57 people on 28 February.
Protesters waved banners that read 'We won't forget, we won't forgive'. 
In Thessaloniki, Greece's second-largest city, about 5,000 people demonstrated, listened to speeches and shouted slogans, such as "we will be the voice for all the dead."
"It was a train track of death," said one protester. "They knew about it and didn't do anything. They didn't take any measures and sent 57 people to their deaths."
Sunday's rallies, which passed off without serious incident, weren't as well-attended as similar events earlier in the week, when more than 30,000 had turned out in Athens and more than 20,000 in Thessaloniki. Police said four people were detained in Athens.
An inexperienced stationmaster accused of placing the trains on the same track has been charged with negligent homicide and other offences, and Greece's transportation minister and senior railway officials resigned the day after the crash.
Revelations of serious safety gaps on Greece's busiest rail line have put the centre-right government of Prime Minister Kyriakos Mitsotakis on the defensive. He has pledged the government's full cooperation with a judicial inquiry into the crash.
Elections are due later this spring and opinion polls released over the past week have shown the ruling conservatives' lead over the left-wing opposition shrink almost by half compared with polls published before the crash.