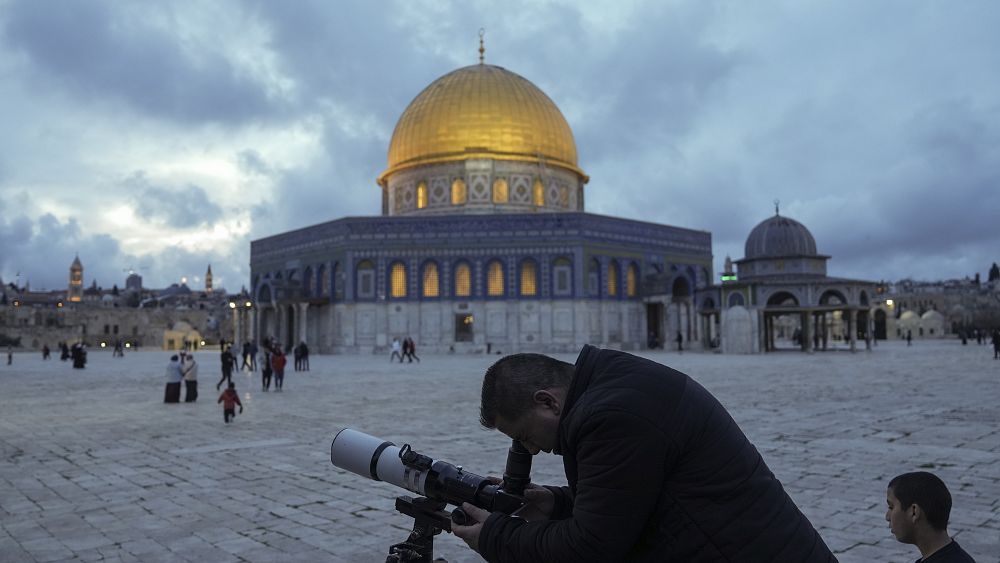 As hundreds of millions of Muslims observe Ramadan around the world, United Nations Security Council in New York called for a 'de-escalation' of Israeli-Palestinian tensions. 
Israel's continued settlement activities in the Palestinian territories have been criticised by the international community. "I call on the leaders on all sides to help calm the situation and avoid spreading inflammatory rhetoric," says Tor Wennesland, the United Nations special coordinator for the Middle East peace process.
Wennesland added: "I call on the leaders on all sides to help calm the situation and avoid spreading inflammatory rhetoric and speak up against those seeking to incite and escalate the situation."
There have been a number of sustained clashes between Israelis and Palestinians in recent months. So far this year, 85 Palestinians have been killed by Israeli fire, and Palestinian attackers have killed 15 Israelis, according to a tally by the Associated Press.
Ramadan is observed by the Muslim world all over the globe, but against the backdrop of the Israeli-Palestinian conflict, it has often been a period of increased friction and contention.
Israeli forces have carried out almost nightly arrest raids across the occupied West Bank over the past year.
The incursions began after a string of deadly attacks in Israel last spring and have provoked a fierce response from Palestinians.
Israel says most of the Palestinians killed have been militants. But stone-throwing youths protesting the incursions and people not involved in the confrontations have also died. All but one of the Israelis killed were civilians.
Muslims pray in Jerusalem
Despite ongoing tensions, Muslims gathered in Jerusalem's Al Aqsa compound for evening prayers.
The compound, known to Jews as the Temple Mount, is the focal point for many Muslims, especially during Ramadan.
Across the region, the start of Ramadan was also observed. In the West Bank city of Ramallah, thousands cheered the lighting of a giant lantern as part of cultural events to mark the holy festivities.
Ramadan is a month of dawn-to-dusk fasting, prayer and religious devotion for hundreds of millions of Muslims around the world.