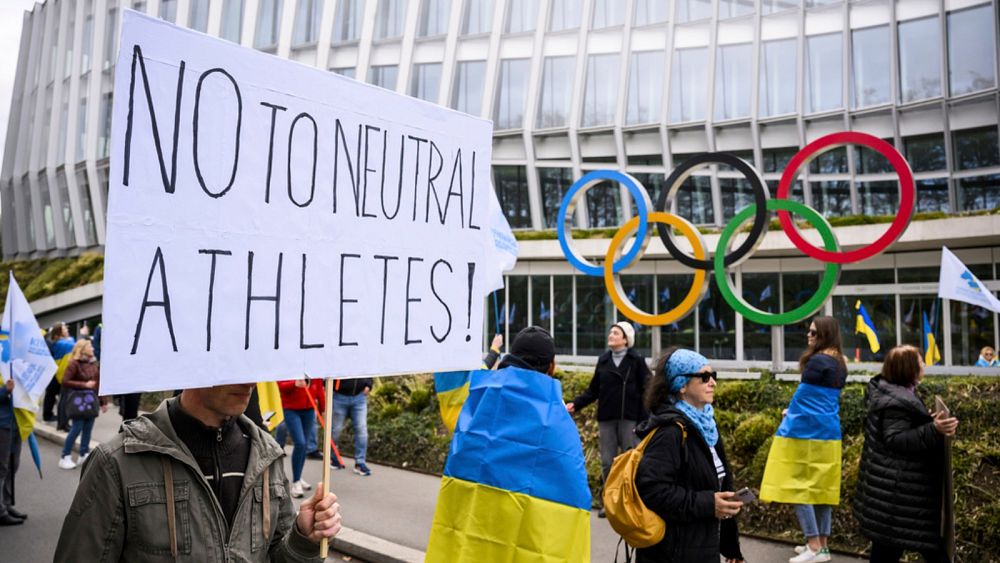 Russian athletes are set to compete in taekwondo at next month's world championships, the sport's governing body said on Monday.
The decision by World Taekwondo's ruling council could see Ukraine fulfil a threat by its government to boycott sporting events where athletes from Russia or Belarus are involved.
World Taekwondo leaders met remotely to discuss the International Olympic Committee's recommendation from last week to sports bodies to let neutral athletes and officials from Russia and Belarus return to competitions ahead of the 2024 Paris Olympics.
However, military links between the Russian team, including some of its Tokyo Olympic medalists, and the army sports club CSKA could see some athletes barred by World Taekwondo's vetting rules.
The IOC-suggested conditions of neutrality make it compulsory for the athletes to have no active support for the war in Ukraine and not be "contracted to the military or national security agencies."
A review panel will oversee a "verification process to ensure strict neutrality of the participating Individual Neutral Athletes and support personnel," World Taekwondo said.
All four Russian taekwondo athletes won medals at the Tokyo Olympics, including two gold medals. Ukraine did not have any athletes qualify.
The Russian Defense Ministry has said the 71 medals won at the Tokyo Games included 45 with athletes affiliated with the CSKA club.
Russian taekwondo athletes were excluded from the 2022 world championships in Mexico because of the war in Ukraine. They won four medals at the previous edition held in 2019.
World Taekwondo said it called for peace in the war and pledged to "continue to support Ukrainian athletes in ensuring they can participate in taekwondo events."
The taekwondo world championships are scheduled to start on 29 May in Baku, where Russians and Belarusians can travel more freely without visa restrictions that are common across Europe.