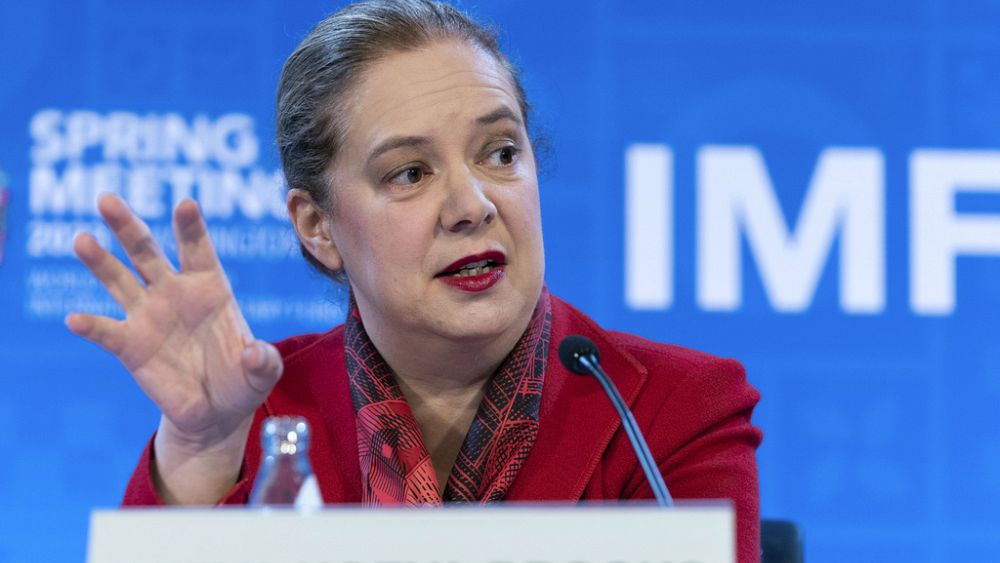 The euro area economies have shown surprising resilience in the face of multiple disruptions, the IMF says.
Petya Koeva-Brooks, the Deputy Director of the IMF Research Department, told Euronews that the global economy remained on track for a global recovery, despite a downward readjustment of forecasts.
"We have been surprised by the resilience that the Euro area economies have shown, having adjusted to the shock," she said. "Part of that has been relying on non-Russian sources of gas and liquefied gas, and we've seen a reorientation of some supplies from Asia. 
"And at the same time, we've also seen another part of the adjustment towards moving to other sources of energy which ultimately have contributed to having a growth rate of the euro area economy last year, in the order of 3.5%, which is a pretty good growth rate, again, considering the size of the shock.
"Our baseline forecast is still for a soft landing of the global economy and advanced economies. So that is our baseline. What we are saying is that risks around it have increased and downside risks in particular. If we look at the German economy, we're projecting growth this year to be very close to zero minus 0.1%, which is a small downgrade relative to what we had back in January, which is because of the tighter financial conditions and the tighter monetary policy which is needed in order to fight inflation.
"At the same time, we are expecting a pick-up in growth in Germany and in the euro area and in the world at large in 2024."