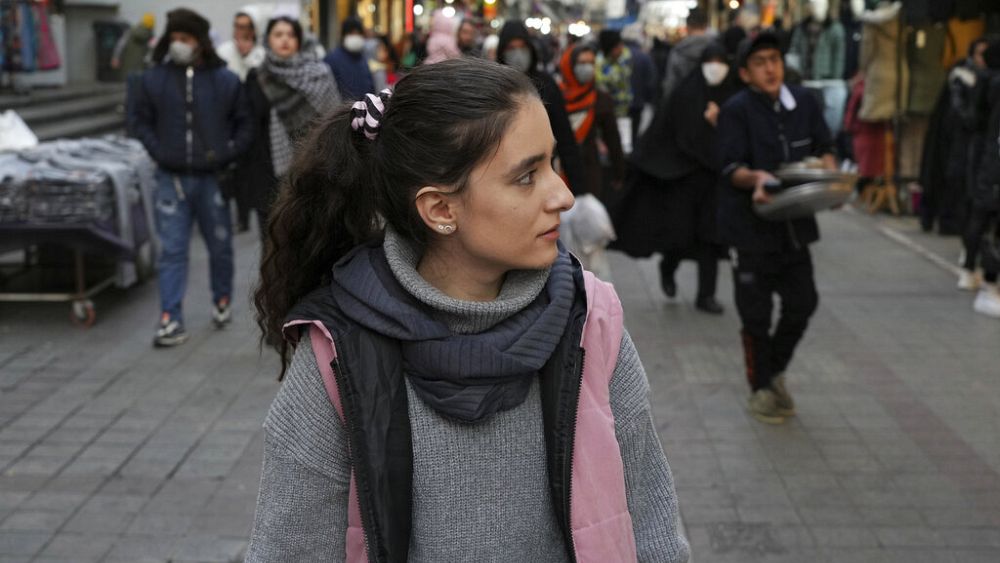 Iranian authorities have said they will begin to identify and arrest women who ignore the mandatory hijab rules from next weekend in a bid to clamp down on women not covering their hair in public.
Since the death of 22-year-old Mahsa Amini after she was arrested by the morality police for allegedly not wearing her headscarf properly last September, one thing has changed in Iran: More and more women are out in public without veils.
This is despite it being a legal requirement under Iran's Islamic government. 
For months, Iranian authorities have ignored violations of the deeply unpopular hijab law — for fear of provoking further unrest — but this is about to stop as discontent grows amongst hardliners. 
The Ministry of the Interior recently called on citizens to reprimand women without hijabs, while the police chief has announced stricter measures to use video surveillance to identify those who violate the rules.
Under new plans, women who violate the rules will be taken to court and shop and restaurant owners who allow unveiled women to enter will be threatened with closure. Nevertheless, more and more women in Iran no longer want to submit to the strict dress codes.
Watch the video above to find out more.