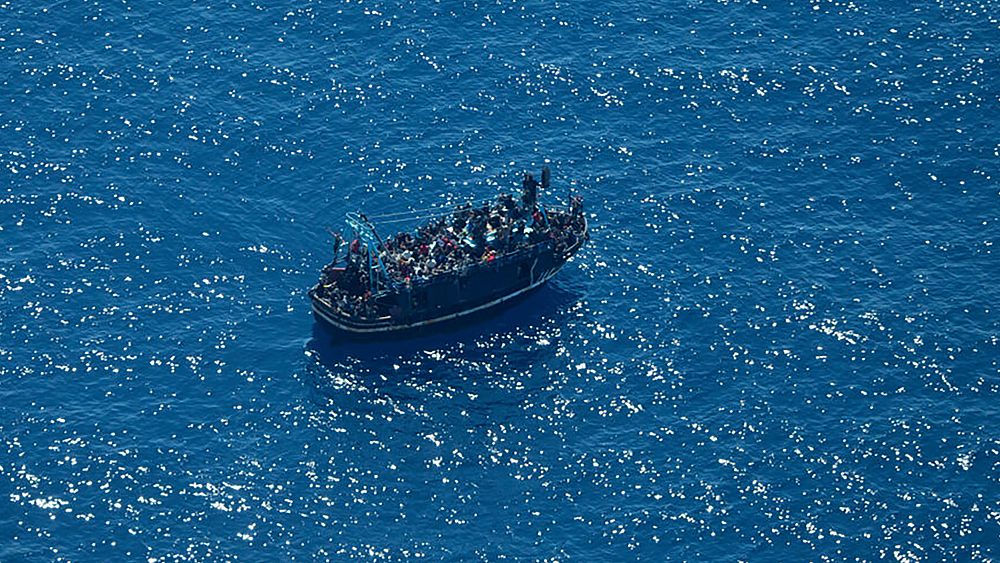 Another 55 migrants were rescued in the Mediterranean Sea on Saturday, this time by the Italian charity Emergency's vessel "Life Support", including three women and six children.
Their 10-metre boat was sighted in international waters near Libya after hours of drifting without an engine.
The charity said they have been given permission to disembark in Marina di Carrara in northern Italy, so they expect three days of sailing.
The people rescued come from Ivory Coast, Egypt, Eritrea, Nigeria, Palestine, Sudan, and Somalia.
Meanwhile, the Italian Coast Guard said it was carrying out the rescue of a trawler in distress sailing with some 600 migrants near Sicily, after saving a vessel with 221 people aboard off the coast of Lampedusa.
According to the United Nations, the first three months of 2023 were the deadliest first quarter in six years for migrants crossing the central Mediterranean Sea in smugglers' boats.
The International Organization for Migration documented 441 migrant deaths along the dangerous sea route between northern Africa and Europe's southern shores between January and March.