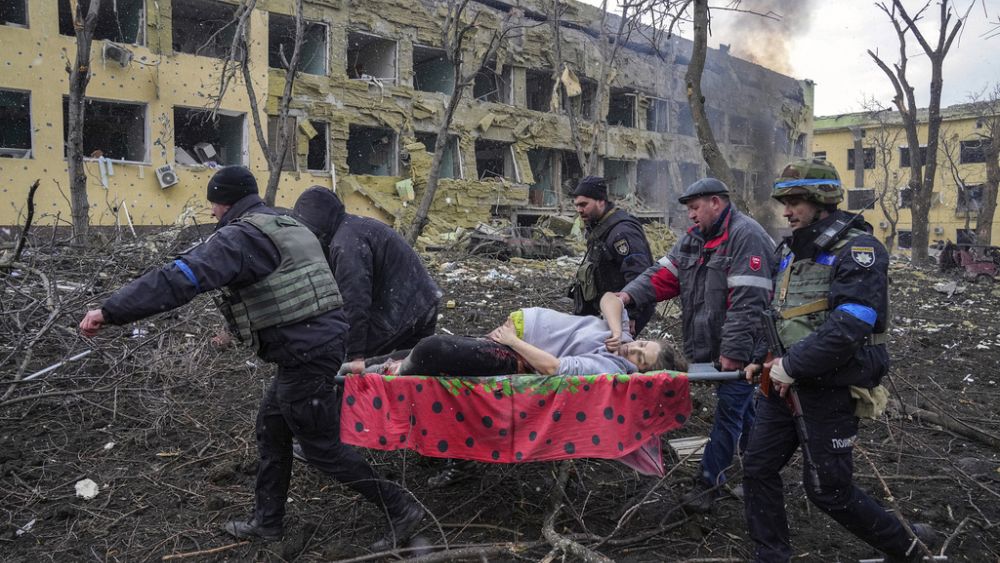 Associated Press photographer Evgeniy Maloletka won the World Press Photo of the Year award on Thursday for his harrowing image of emergency workers carrying a pregnant woman through the shattered grounds of a maternity hospital in the Ukrainian city of Mariupol.
The Ukrainian photographer's image of the fatally wounded woman, her left hand on her bloodied lower left abdomen, drove home the horror of Russia's brutal onslaught in the eastern port city early in the war.
The 32, Iryna Kalinina, died of her injuries a half-hour after giving birth to the lifeless body of her baby, named Miron, after the Ukrainian word for peace.
Photo Story of the Year, which went to Mads Nissen for his series titled "The Price of Peace in Afghanistan," depicts the daily lives of people in Afghanistan living under the Taliban regime.
The Long-Term Project Award went to Anush Babajanyan, for her work spanning years to highlight a story not often covered outside Central Asia. It's about water management impacts after the end of the Soviet Union made worse by the climate crisis – but most importantly, it shows the powerful spirit of people forced to adapt to new realities.