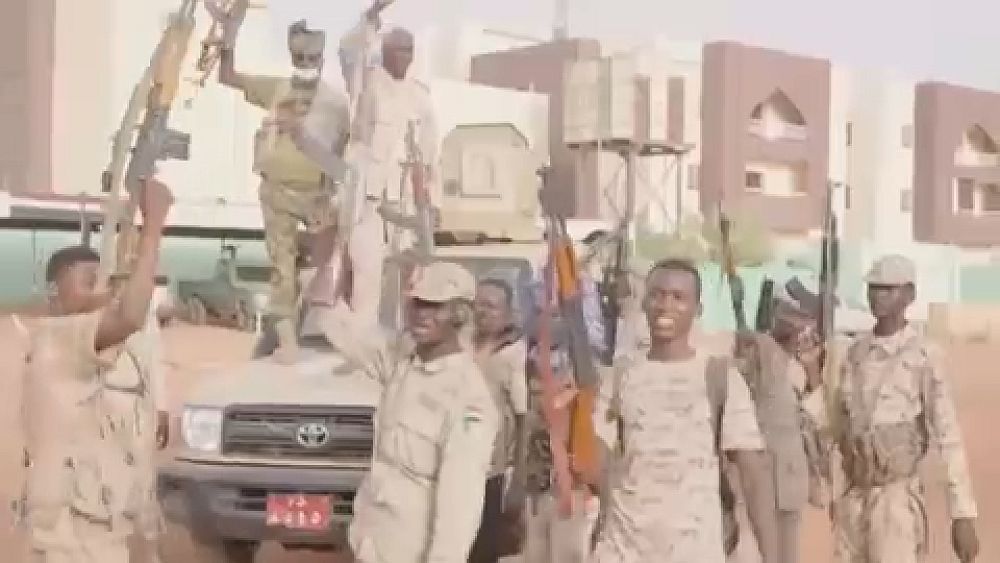 Fighting continues in the Sudanese capital and beyond despite the fact that both sides in the conflict have agreed to extend a three-day truce by another 72 hours.
Sudan's warring factions have agreed to extend a three-day ceasefire for another 72 hours although sporadic heavy fighting continued in the capital Khartoum on Thursday.
The agreement came after intense talks with representatives from the US, UK and UN. 
Since the confrontation between the army and Rapid Support Forces broke out on April 15, over 500 people have been killed, mainly by air strikes and artillery. Thousands more have been wounded.
The doctors' union in the country said at least eight civilians had been killed in Khartoum alone on Wednesday despite the truce.
More than two-thirds of hospitals in the country were out of service, the union said on Thursday, including 14 that had been struck during the fighting.
The conflict has also resulted in mass evacuations of foreign residents as well as Sudanese civilians. International organisations say the number of displaced people is likely to rise to hundreds of thousands.
Beyond the capital, fighting has flared in the provinces, particularly in the war-torn western region of Darfur.
Clashes between the army and the RSF raged for a second day in the West Darfur capital Geneina, witnesses said, adding that civilians were seen fleeing to the nearby border with Chad.
On Wednesday, the United Nations humanitarian agency reported killings, looting and arson in Geneina.
"An estimated 50,000 acutely malnourished children have had nutrition support disrupted due to the fighting," it added in a statement.
The heavy fighting has trapped many civilians in their homes, where they have endured severe shortages of food, water and electricity.
The UN has warned that as many as 270,000 people could flee into Sudan's poorer neighbours South Sudan and Chad.
Other Sudanese have sought refuge in Egypt to the north and Ethiopia to the east, but both entail long and potentially dangerous journeys overland.