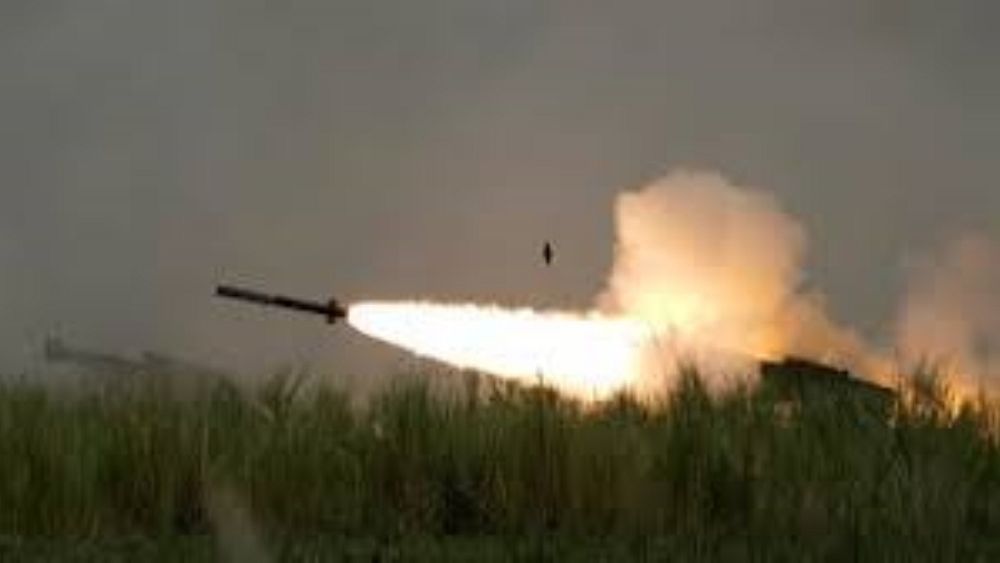 Ukraine's military command confirmed the first use of new American Patriot Systems to intercept Russian missiles during a nightly air raid on Thursday.
This marks the first time the country has been able to intercept one of Moscow's most modern missiles and would be the first time they used the systems since receiving them.
In a telegram message,  a senior Air Force commander said that the Kinzhal-type ballistic missile had been intercepted in an overnight attack on the Ukrainian capital earlier in the week.
"Yes, we shot down the 'unique' Kinzhal," Oleshchuk wrote. "It happened during the nighttime attack on May 4 in the skies of the Kyiv region."
Oleshchuk said the Kh-47 missile was launched by a MiG-31K aircraft from Russian territory and was shot down with a Patriot missile.
The Kinzhal is one of the latest and most advanced Russian weapons.
A combination of hypersonic speed and a heavy warhead allows it to destroy heavily fortified targets, including underground bunkers and mountain tunnels. 
Ukrainian forces previously admitted they lacked the assets necessary to successfully intercept the missiles.
Accusations of using banned munitions
Further East, Ukrainian Special forces have accused the Russian military of using phosphorus munitions to gain control over the city of Bakhmut.
The invading troops have been battling resisting Ukrainian soldiers for control of the area for months, in one of the war's longest and bloodiest battles.
On Saturday, the Ukrainska Pravda newspaper quoted military officials as saying that "the enemy used phosphorus and incendiary ammunition in Bakhmut in an attempt to wipe the city off the face of the earth."
A photo accompanying the newspaper report showed an urban area lit up with fire in multiple places.
The allegations could not be independently verified.
Russian forces have not commented on the claim but have rejected previous accusations from Ukraine that they had used phosphorus.
International law prohibits the use of white phosphorus or other incendiary weapons — munitions designed to set fire to objects or cause burn injuries — in areas where there could be concentrations of civilians.
White phosphorous can also be used for illumination or to create smoke screens.
Moscow security tightened ahead of Victory Day
Meanwhile, in Moscow,  police presence was reinforced ahead of the annual 9 May Victory Day parade, which commemorates Soviet victory over Nazi Germany in WW2.
Russian officials say the ceremony will go ahead as planned despite this week's alleged drone attack on the Kremlin.