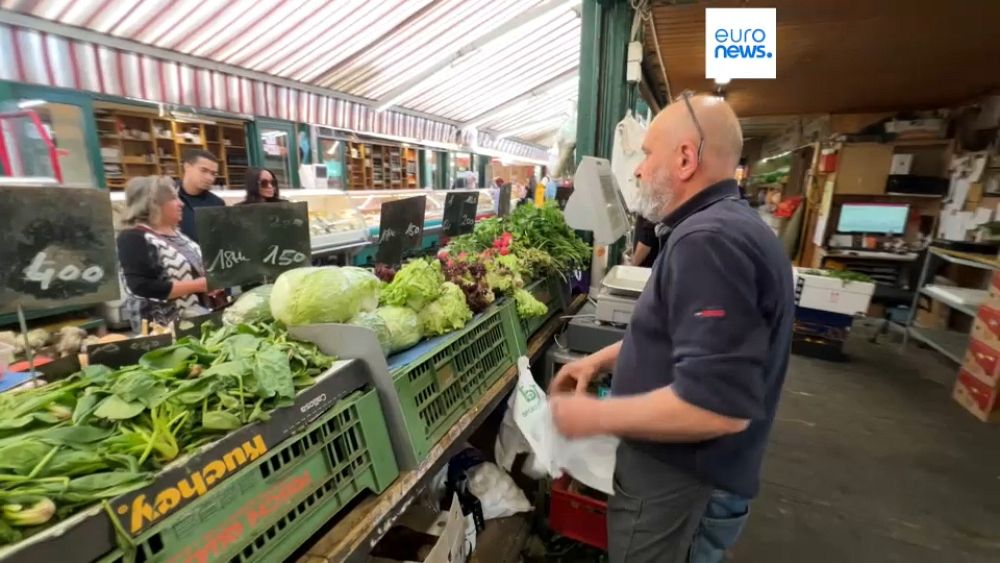 The Austria government is under pressure to act as rising prices continue to erode living standards.
The Austrian government, like others across Europe, is under pressure to bring inflation under control. 
Along with Latvia, Slovakia, Lithuania, and Estonia, the country's price rises are among the steepest in the eurozone, and it is consumers that bear the brunt.
 "That actually annoys me that work is then not enough to be able to buy this food every day." one shopper at Vienna's Naschmarkt told Euronews. 
"The watermelons, currently, for one kilo it's €2.50, how can people afford this?" added another customer.  
And prices are still rising month-on-month in Austria. 
The Economic Research Institute in Vienna criticises the government measures taken so far and is calling for a change of direction. 
"The government could now still take advantage of its ownership of power (of gas and electricity services) and pass on price reductions, which have already taken place on the European energy market, to consumers and to small and medium-sized enterprises," argues the institute's Josef Baumgartner.
Latest economic research suggests there should be some relief in food prices soon, but in sectors that are labour-intensive, like catering, the upward pressure on prices is likely to continue.