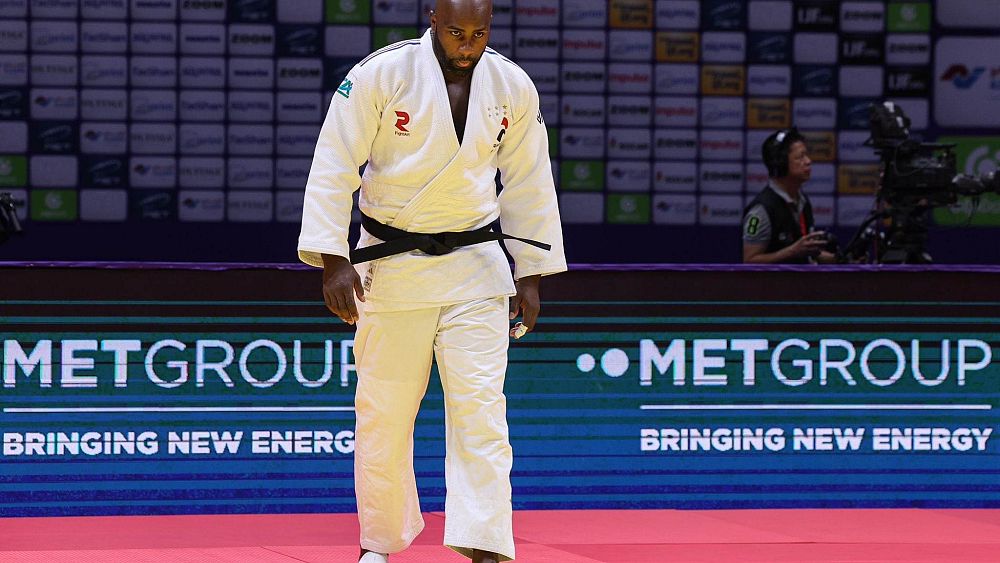 At the 7th day of the IJF in Doha, Teddy Riner wins his 11th world title while Akira Sone takes home gold for Japan.
Qatar saw IJF President, Mr Marius Vizer, presenting the President of the Qatar Judo Federation, Mr Khalid bin Hamad Al Attiyah, with an IJF Honorary Black Belt and certificate, recognising his contribution to the development of Judo in Qatar and in the region.
Today, The King was back for the first time at the Worlds since 2017. Teddy Riner entered unseeded, and the double Olympic Champion had to overcome his toughest test ever to add an 11th star and reclaim the red backpatch.
The legendary Frenchman Riner was looking on top form in his prelim contests, throwing big, much to the delight of the packed out crowd. He would tolerate nothing but gold in Doha as he tried to add another record into history.
But out of all the contenders, it was Inal Tasoev who would face him in the final.
Tasoev's form looked good all morning. Huge judo with amazing technique. With the title now in reach, could he be the one to defeat Riner in the final?
Tasoev fought hard, but Riner was spurred on by the enormous crowd cheering his name.
Victory came deep into Golden Score. 11-time World Champion Teddy Riner. An amazing legacy for the unrivalled judoka.
His medal was awarded by France Judo President Mr Stephane NOMIS.
"It's the same sensation I had during the Olympic Games in London and Rio. Wow, this is the best. If I remember, I fight like my home. Teddy, Teddy, only Teddy. When the people are cheering your name, oh wow, it's a wonderful sensation and you win for the people, for your family, for your friends," said Riner.
At over 78 Kg, rather than reigning World Champion Romane Dicko making it to the final, a surprising turn of events saw her teammate Julia Tolofua succeed. She looked fantastic throughout the preliminaries and had only gold on her mind now that it was her shot.
But she had to defeat Japanese Sone Akira, the reigning Olympic Champion, to make it double gold for France. And Sone is not an easy fight after confidently working her way into the final.
With a full stadium screaming support for both Sone and Tolofua, the judoka took to the tatami. An exhausting 7 minutes into Golden Score, the fight was decided by the superior attack rate of Sone who won her second World title.
IJF General Treasurer Mr Naser AL Tamimi awarded the medals.
"I'm so relieved to have won this World Championships here in Doha, because this is what I've been working towards and aiming for," said Sone.
Tomorrow, the incredible mixed team event. 6 v 6. 3 men and 3 women uniting to form one team. It will be electrifying. Japan has won all World Championships but was defeated by France in the Olympics. Can France prove that they deserve the top spot? Or will Japan dominate? Find out tomorrow.