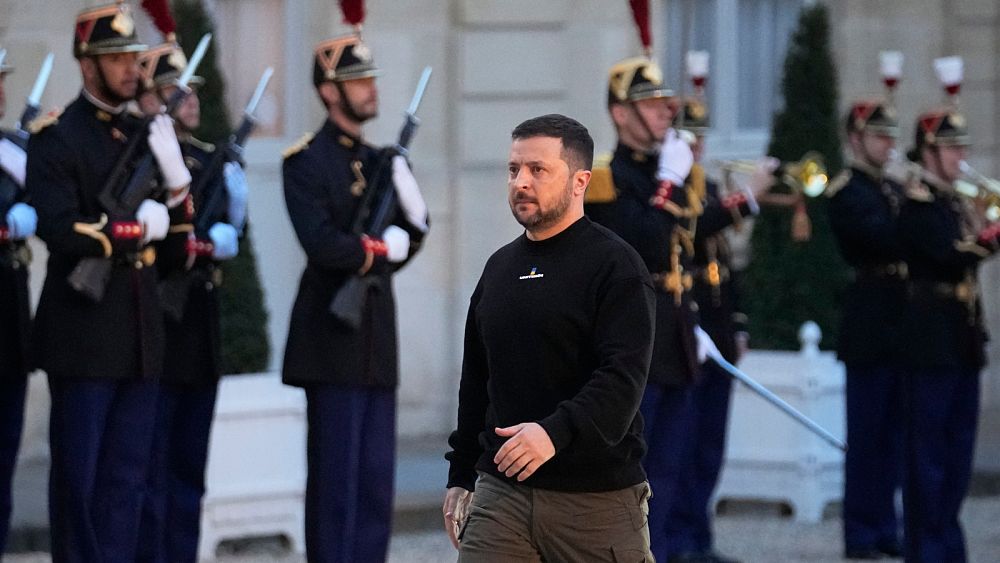 The latest stop on his European tour comes after visits to Paris, Berlin and Rome for talks with political leaders, and the Vatican where he met the Pope.
President Volodymyr Zelenskyy is visiting Britain, the latest stop in his European tour which has already taken in Paris, Berlin, Rome and the Vatican over the weekend, and comes as the UK prepares to give more military aid in an effort to change the course of the war.
The UK government confirmed Zelenskyy's arrival early Monday and said he would meet with Prime Minister Rishi Sunak.
A message posted Monday on Zelenskyy's official Telegram Channel said: "Today — London. The UK is leading the way when it comes to expanding our capabilities on the ground and in the air. This cooperation will continue today. I will meet my friend Rishi. We will conduct substantive negotiations face-to-face and in delegations."
Sunak's office confirmed the two leaders would meet at Chequers, the prime minister's country retreat outside London. It's Zelenskyy's second trip to the UK since Russia launched its full-scale invasion of Ukraine in February 2022. 
The UK has become one of Ukraine's major military allies, sending Kyiv short-range missiles and Challenger tanks and training 15,000 Ukrainian troops on British soil. Last week Britain announced it had sent Ukraine Storm Shadow cruise missiles, which have a range of more than 250 kilometres — the first known shipment of the weaponry that Kyiv has long sought from its allies.
Sunak's office said that on Monday Britain will confirm it is giving Ukraine hundreds more air defense missiles, as well as "long-range attack drones" with a range of more than 200 kilometres.
"This is a crucial moment in Ukraine's resistance to a terrible war of aggression they did not choose or provoke," Sunak said. "They need the sustained support of the international community to defend against the barrage of unrelenting and indiscriminate attacks that have been their daily reality for over a year.
"We must not let them down."